Training:
Even software programs that are easy to use like EZ Pool Biller require a little work to understand how to use the software for maximum benefit. At EZ Pool Biller our philosophy is simple.  We want you to love the program!  This way you'll recommend EZ Pool Biller to all your friends and we'll continue to grow. So, we offer you unlimited free training.  What does this mean? It means we teach you to really use the program for that maximum benefit.  We will make a phone appointment with you at your convenience.  We will then teach you step by step how to do everything you need to do with EZ Pool Biller.   Some people only need one 15 minute call.  Others need several phone calls lasting an hour each time.  Whatever amount of time you need to learn the program we'll give you and it is absolutely FREE.
* Easy access to live staff
* No pressure ever to get off the phone.
* No "bad attitude" like some companies if you call all the time.
* Whether your question is big or small we never make you feel uncomfortable asking it.
Plus, our customer support staff has all been well trained in the pool business and can often provide advice, if you desire, on many aspects of how to run your pool business.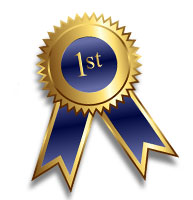 Support:
The reason we list support separate from training is that it is different, but still FREE! Support is for after you've learned to use the program.  Maybe six months down the road you decide to start taking some pictures of your service accounts.  Suppose you're not sure how to upload the image to EZ Pool Biller.
No problem!
Give us a call and we'll gladly help you whether it is now or in the future. The bottom line is that no other software company is going to give you so much help FREE. And that means you can't go wrong with EZ Pool Biller. So get started with EZ Pool Biller Right NOW!